Northwest Angle Edge Riders
As a lot of us are aware, the snowmobile trails in the Northwest Angle area are among the best anywhere, from a grooming aspect, for being well marked as well as marked early in the season and for connecting to trails that take you anywhere you want to go – south to the Baudette Sno-Drifters' trails and the Roseau Trailblazers' trails as well as north to the Ontario and Manitoba trails.
Posted: 03/11/2021 10:06 am
Status: Closed
Condition: Poor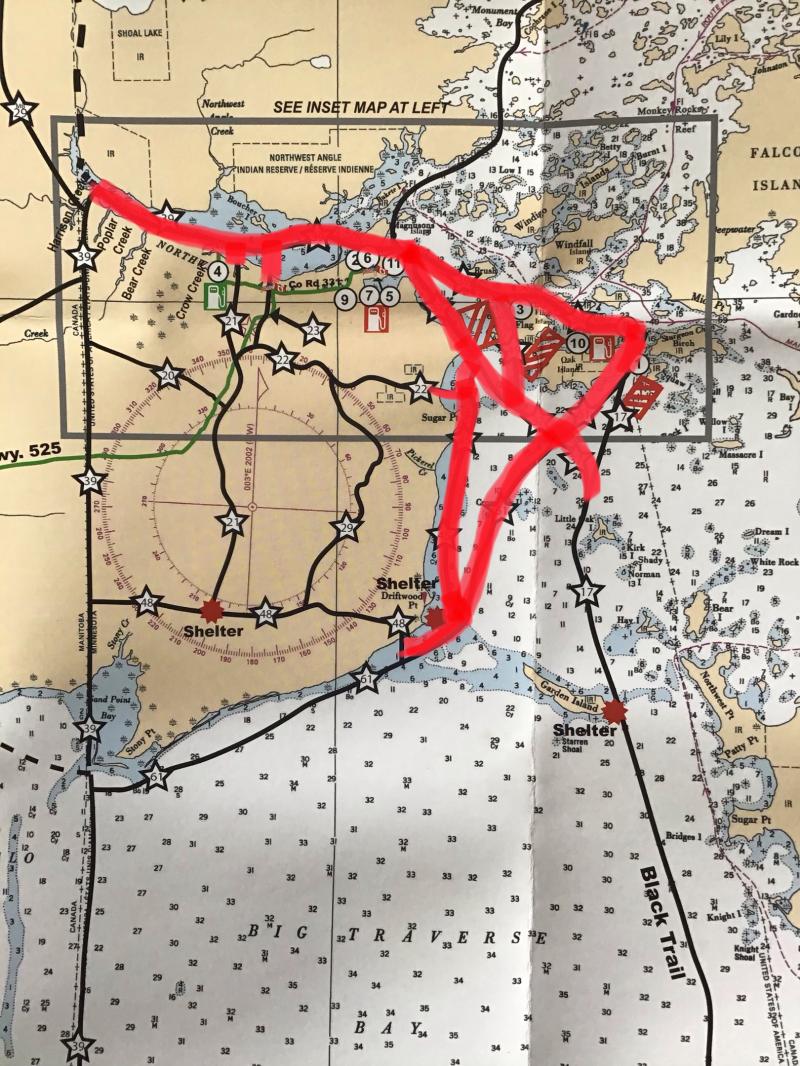 March 11 Trail Update
With the recent warm weather many of of our trail stakes have fallen down. We went around and removed most of the stakes on the north half of our trail system from Driftwood point North see the picture on our Facebook page or webpage.  This Saturday we plan to remove the rest of the trail markers. Would like to thank everyone who support the club and we look forward to a great season next year.  
Latest Events
No Events available at this time. Please come back later.
Latest News
Sat, Mar 06th, 2021 | Edge Riders
Raffle Winners 2021