Trail Reports
Posted: 01/26/2023 07:08 pm
Status: Open
Condition: Good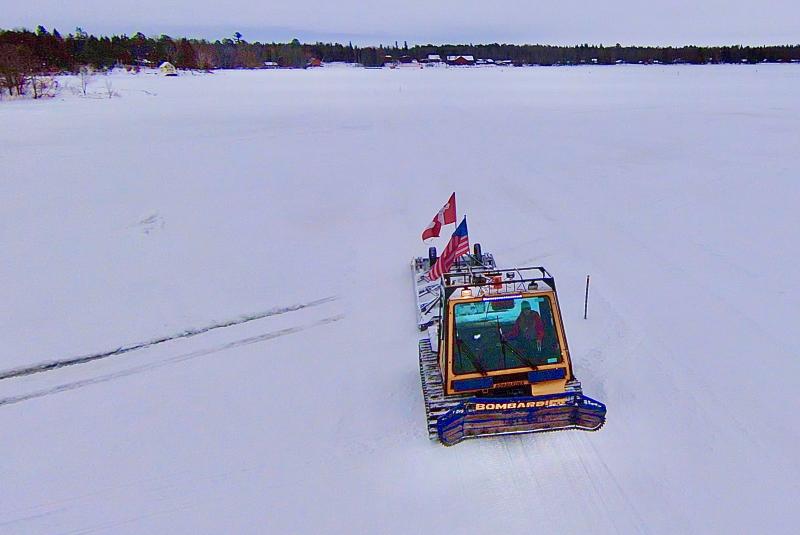 January 26 Update
Mission accomplished, regarding having a doublewide groomed trail from Warroad to the Northwest Angle. That meant Brian, our northern Groomer operator spent eight hours in the Groomer "thinking about life" we had to add an auxiliary fuel tank to make this long trip happen, but everything worked fine the rest of the trails got a single grooming, there are a few slushy areas but the inlet is most prevalent with slushy conditions.  We have some winds in the forecast so we hope the double wide grooming allows smooth trails for a much longer period of time. Have a great weekend everyone and dress warm while the north Groomer was on the road we did a quick drone picture of some local grooming Jenny did today.
Posted: 01/19/2023 08:49 pm
Status: Open
Condition: Good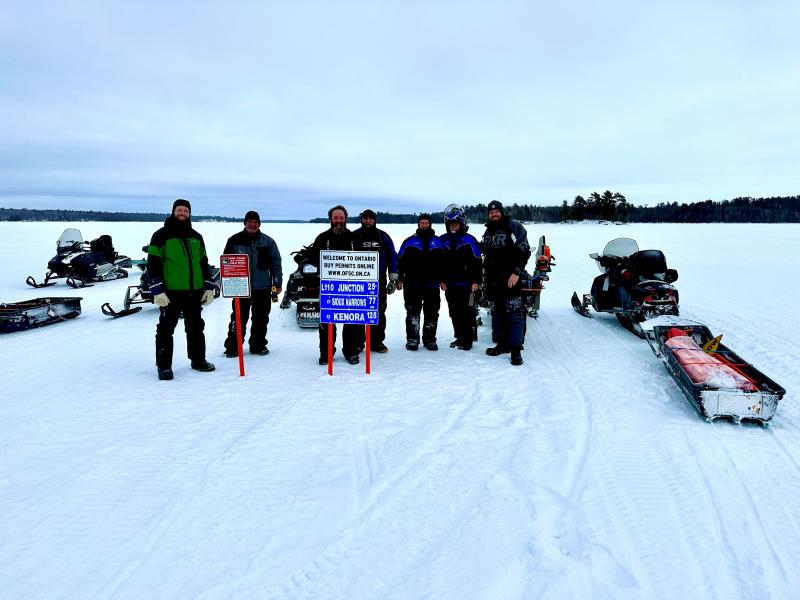 January 19, 2023
It was nice to meet up with the Kenora Sunset Riders yesterday as they finished the trail from Sioux Narrows to Oak Island, that trail once upon a time existed but it was over 10 years ago.  We had 2 groomers out this week, north groomer hit the NWA area, The groomer conducted double passes in some slushy area's primarily near Little Oak Island and south side of Flag Island.  Single passes on the remainder of the system.  The south groomer covered the spur trails to Arnesen's Resort and Roseau, along with the primary trail Warroad to Stony Point.  The forecast thru Tuesday seems mild for this time of year so get out and enjoy the trails.  This next week we plan to move another warming house to the Harrison Creek area, this warming house will have a portable outhouse next to it, a first for us.  
Posted: 01/12/2023 07:24 pm
Status: Open
Condition: Good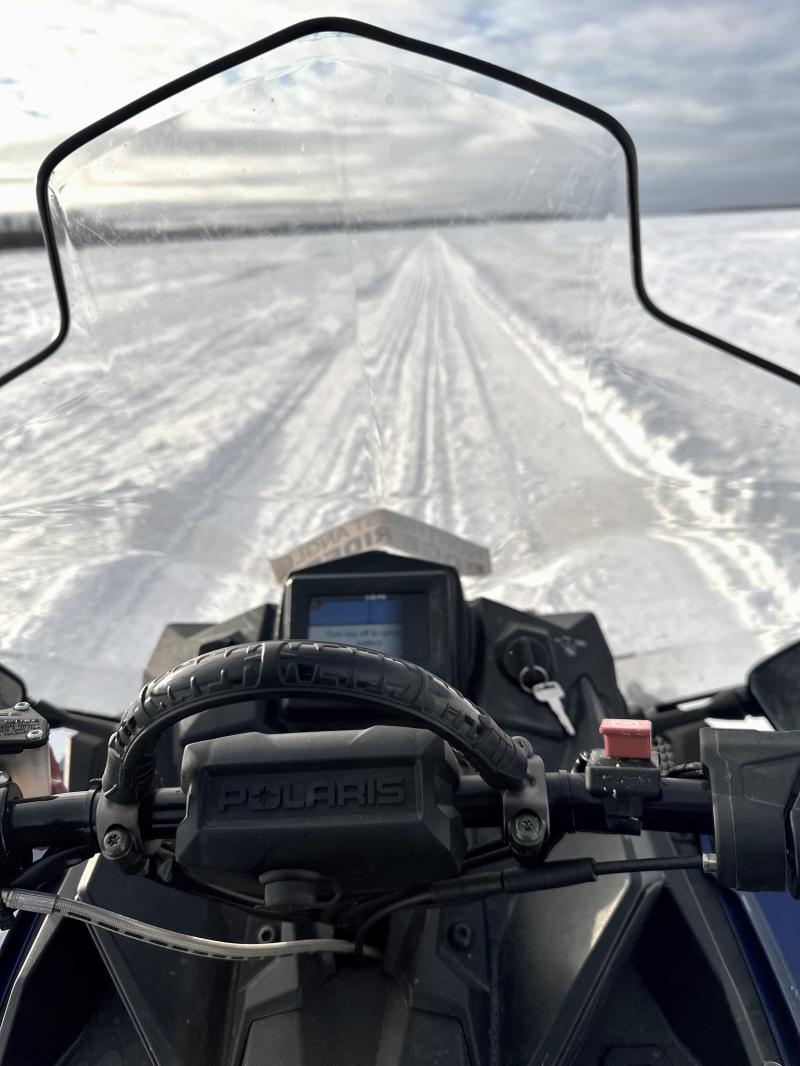 January 12 Edgeriders Trail Report
After some reports last week, the southern portion of our trail system was a bit rough after grooming we make some adjustments.  We actually for the first time used 4 groomers.  The warmer temperatures this week allowed the drags to do a better job cutting through the drifts.  I think everyone will notice the efforts when riding this weekend.  On Harrison Creek this ice is not at the 16" big groomer requirement, so the creek is decent to ride, however, use extra caution as there a few ruts.  This week you can get to Canada 2 ways, from Harrison Creek you can jump on the CanAm trail, parts of the trail go over the old historic Dawson trail, watch for the signs, a nice Kodak moment.  The 2nd Canada connection is as you leave Youngs Bay look north for the sign, that trail leads to Kenora, right before seeing the Red Canada stakes, you can turn left and see historic Fort Saint Charles.  The Trail coming from Sioux Narrows started this Tuesday and is expected to finish this Tuesday.  The crew is laying 800 stakes and it's a new trail, so that will take a little time.   Have a great weekend.  Remember to "Call In" if you are traveling to Canada.