Trail Reports
Posted: 01/25/2022 02:28 pm
Status: Open
Condition: Good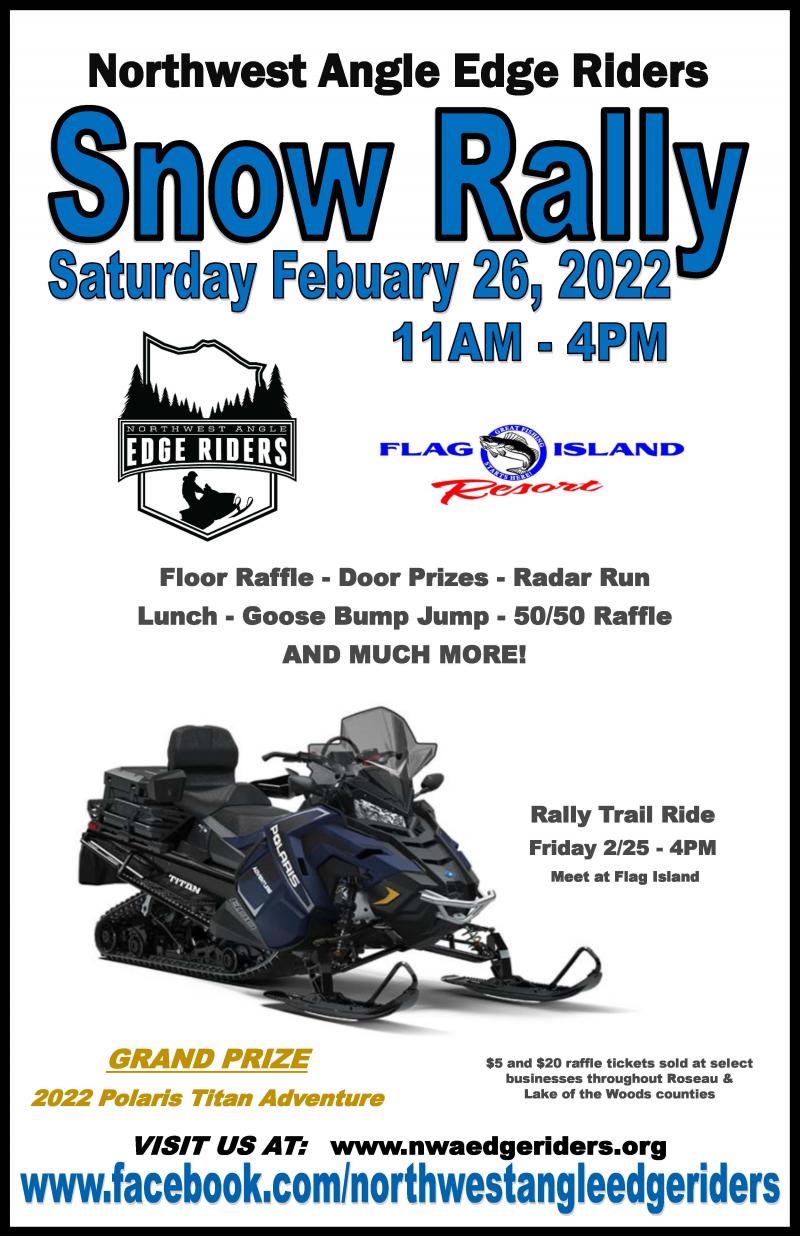 Rally Reservation Time
Start making your plans for this year's rally about a month away see the attached poster on our website.
Posted: 01/14/2022 07:54 am
Status: Open
Condition: Good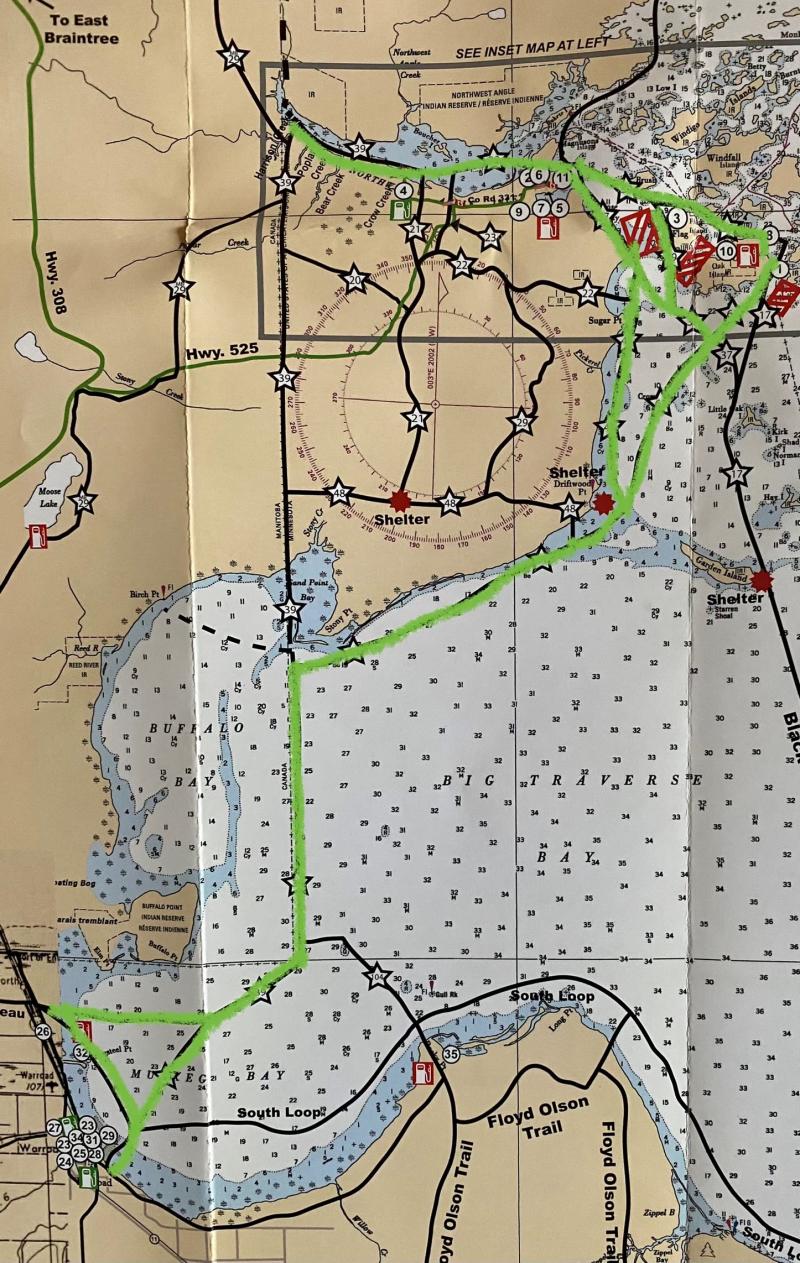 Weekend Trails groomed this week update
The team had to do some maintenance on the groomers earlier in the week but it paid off, as they both ran from Sun up to sundown yesterday.  We wanted to stay ahead of the possible snow we may get today.  The green outline is where the groomers were able to cover yesterday.  The only area of caution is in the Stony Point area there was a ridge, ice heave forming, sleds were still passing easily, but it was a little slushy in the area too, however it should have froze up overnight, but use caution as you travel. 
Posted: 01/13/2022 06:58 pm
Status: Open
Condition: Good
Important Notice - 48 Miles of Snowmobile Land Trail Closure
On Tuesday, January 11th the Edge Riders attended the Red Lake Tribal Council meeting in Bemidji, MN to renew land trail access.  Back in 2002 the club was granted permission to use 48 miles of Red Lake land as snowmobile trails.  We appreciated these trails as they allowed for safe passage for half the trip to Warroad in blowing snow/blizzard conditions. 
Attending this meeting was quite an experience. Unfortunately, Red Lake Chairman Seki denied the club's request to continue to use Red Lake land. We know this news brings a lot of emotion. To accommodate the loss of the land trails we added 48 miles of lake trails to keep our state funding and continue our provided service to the area.
The Northwest Angle is comprised of 4 groups: Northwest Angle US residents, Red Lake US residents, First Nations Band 33 Canadian residents (north side of the inlet) and First Nations Band 37 Canadian residents (Windigo and Windfall Islands).  The Edge Riders appreciates the letters of support Band 33 and 37 provided for the Red Lake Tribal Council meeting, we look forward to building on the existing relationships.  
This announcement could easily take on 3 pages of details, but we will try to keep this brief, so everyone reads it completely.  Those who want additional details are welcome to attend a ride local enthusiasts are putting together on Saturday, January 22nd.  Several plan to meet at the Driftwood Warming Shelter on snowmobiles at 3pm that day, stopping first at Angle Inn to play game of darts with subsequent stops at Sportsman's Lodge, Sunset Lodge, Flag Island Resort and Jerry's Restaurant throughout the evening.   
The land trails will have "Trail Closed" signs installed shortly.   As we post this news on Facebook, we will look for constructive ways from the community and our tourists to recover these trails for next season. If we receive posts in poor taste, we will need to remove them.
Thank you for your continued support of the Northwest Angle Edge Riders.