Trail Reports
Posted: 03/11/2021 10:06 am
Status: Closed
Condition: Poor
March 11 Trail Update
With the recent warm weather many of of our trail stakes have fallen down. We went around and removed most of the stakes on the north half of our trail system from Driftwood point North see the picture on our Facebook page or webpage.  This Saturday we plan to remove the rest of the trail markers. Would like to thank everyone who support the club and we look forward to a great season next year.  
Posted: 03/05/2021 08:42 pm
Status: Open
Condition: Poor
March 5 Update
We have stopped grooming trails for the season. The stakes will remain in place until they are more easily able to be removed probably a week or two. Changes in temperatures will cause ice heaves in random places throughout the trail system use caution if you use the trail the remainder of this season.  We appreciate everybody that supported the snowmobile rally last weekend and appreciate all those that have joined the club recently will try to make joining easier by offering PayPal on our website.
Posted: 02/25/2021 04:32 pm
Status: Open
Condition: Good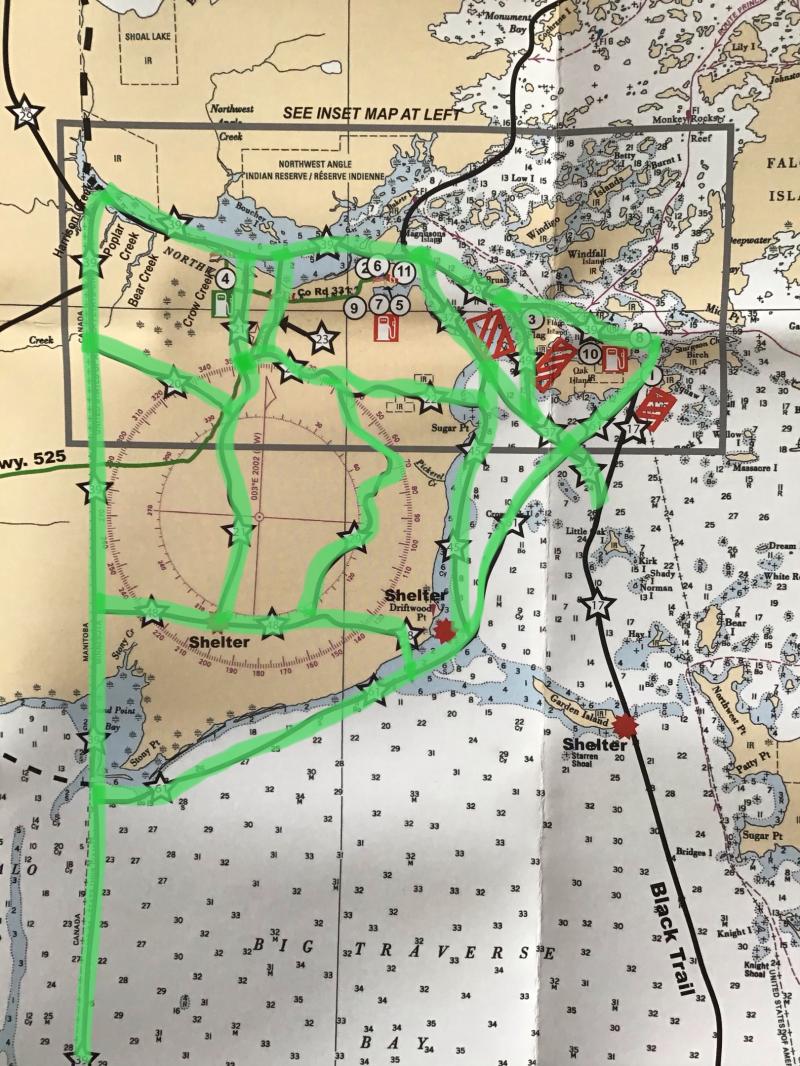 Rally Weekend Trail Update
We have two groomers out getting the trails ready for rally weekend. Our goal is to do Doublewide grooming on our lake trails a lot of that will happen over the next 24 hours.  As we've had temperature shifts  over the last week be careful around ice heaves we do our best to put caution signs up when we encounter them, however they could change at any time .  Our rally is Saturday 11 to 4, at Sunset Lodge. The majority of the event will be outdoors.  Take a ride out and enjoy the weekend.