Trail Reports
Posted: 01/14/2021 03:02 pm
Status: Open
Condition: Good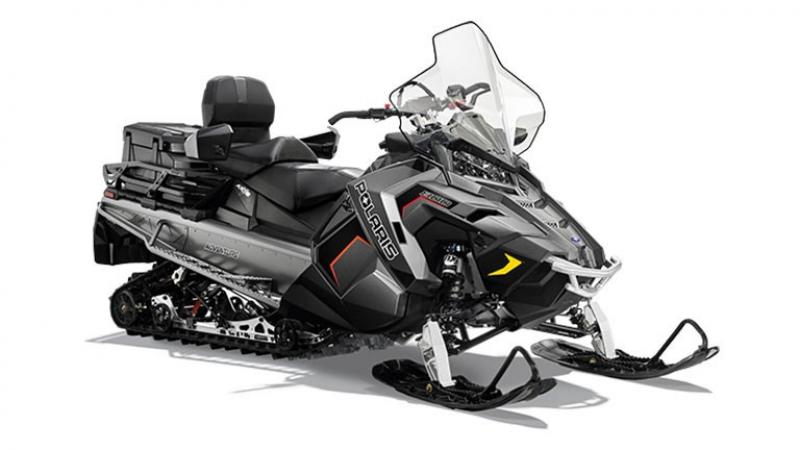 January 14th Trail Update, Click for more details.
The Red Lake trail is groomed start to finish as well as Rudy Point Trail start to finish on Friday. The earlier dozer work had  scraped away much of the snow, however we were able to smooth it out quite a bit, which will help as we get additional snow today. There are a few rough spots on both Rudy Trail and Red Lake, use extra caution on the last half mile before coming onto the lake but.  With today's snow and our next pass on the groomer it will level out nicely. We also groomed the Power Line Trail up to the Allen hetteen then groomed all of Allen hetteen and Polaris trail. We also groomed the Lake Trail out to Stoney Point on Tuesday.  Next week we plan to groom the Inlet Trail near Harrison Creek and take a pass on the lake trails near 4 block trails and also the north side of Flag and Oak Island. The border trail was cleared last weekend and look for extra caution signs in the area of rocks, those will be placed, tomorrow (Friday).   Also Rally tickets will be available next week, and our Rally has moved to Sunset Lodge, more details next update.  Thanks.
Posted: 01/07/2021 04:03 pm
Status: Open
Condition: Good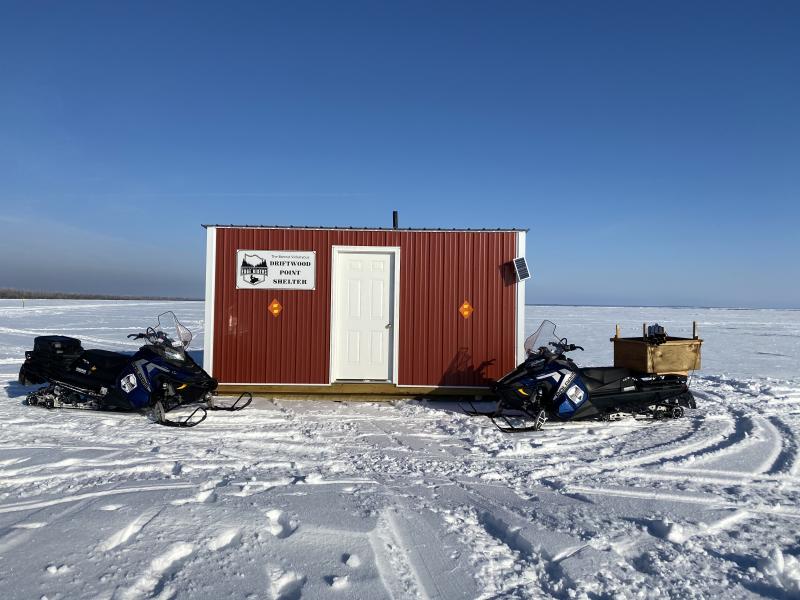 January 8 Update - click for details
Our new Driftwood Point shelter was put in place today, check it out.  Tomorrow morning both groomers will be out working the trails.  All trails are marked and signed.  Watch for changing conditions and groomers on the trail.  A reminder of our Sunday volunteer day, meet at Vicarious electrical substation  at 9;30am, those coming by sleds we will be between Road 525 and the inlet on the Border Trail.  We will shuttle those coming by car.  Will spend about 3hrs making the trail wider and having a hotdog cookout afterwords.  
Posted: 01/04/2021 12:00 pm
Status: Open
Condition: Fair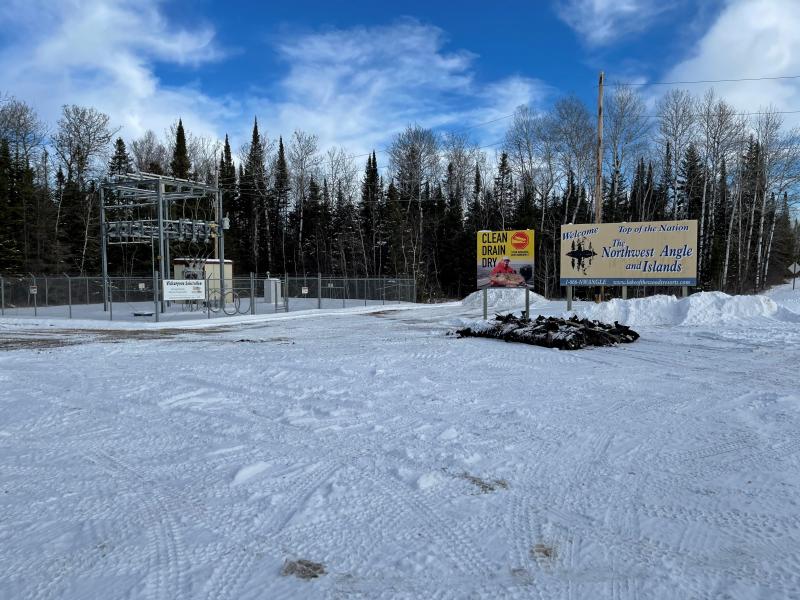 Volunteers for this Sunday 9:30 &Trail Report Schedule Info
This Sunday, January 10 at 9:30 AM we are looking for 8 to 10 volunteers to help clear a section of the border trail. The plan is to meet at the REA Electric substation right on the border, see picture?. You can arrive by car or snowmobile we will shuttle those who arrive by car. If you have a chainsaw perfect if not you could help haul some cut wood off the trail.  It should be about a three hour project. Will cook hotdogs afterwards for the volunteers.  We will issue a trail update on Thursday's now that were in the season.  but all trails are marked and we will give another update Thursday.  please message us with the phone number if you can help.