Northwest Angle Edge Riders
As a lot of us are aware, the snowmobile trails in the Northwest Angle area are among the best anywhere, from a grooming aspect, for being well marked as well as marked early in the season and for connecting to trails that take you anywhere you want to go – south to the Baudette Sno-Drifters' trails and the Roseau Trailblazers' trails as well as north to the Ontario and Manitoba trails.
Posted: 01/25/2022 02:28 pm
Status: Open
Condition: Good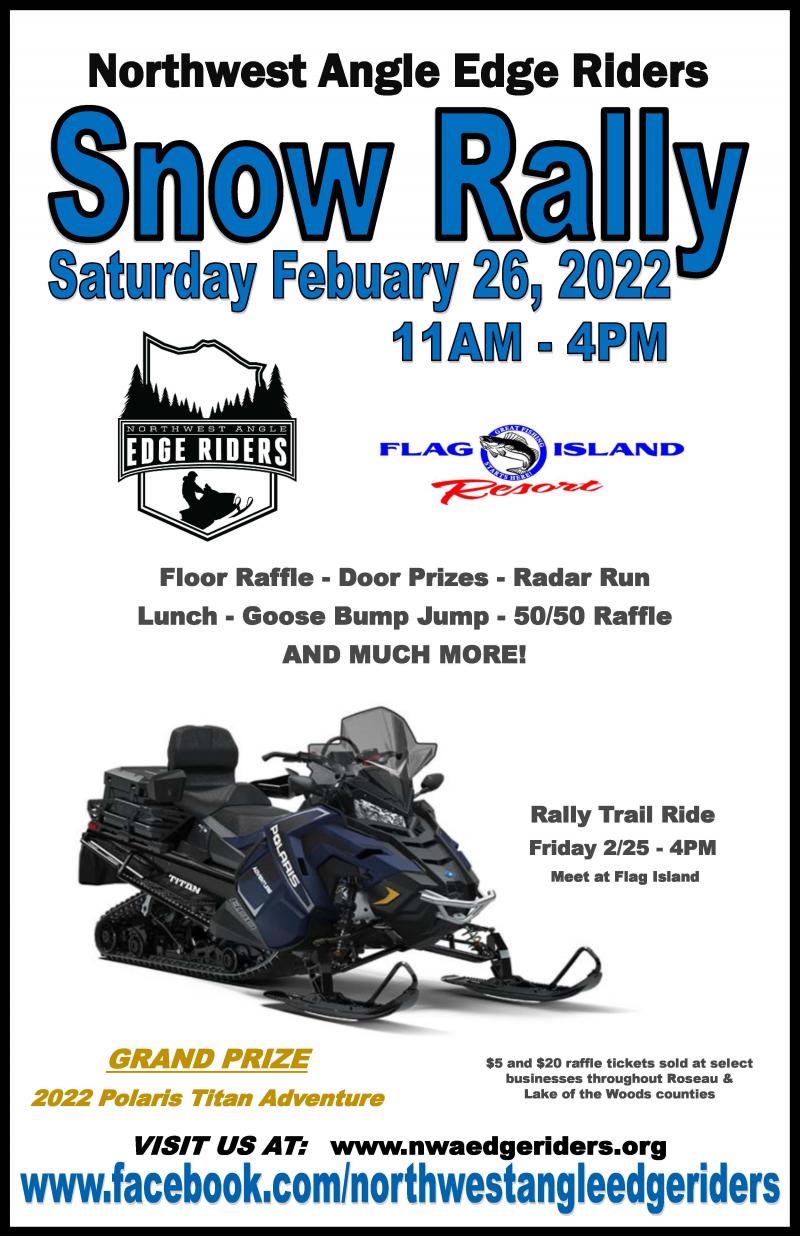 Rally Reservation Time
Start making your plans for this year's rally about a month away see the attached poster on our website.
Latest Events
No Events available at this time. Please come back later.
Latest News
Sat, Mar 06th, 2021 | Edge Riders
Raffle Winners 2021